The World's Largest Buddhist Sutra (Hannya Shingyo)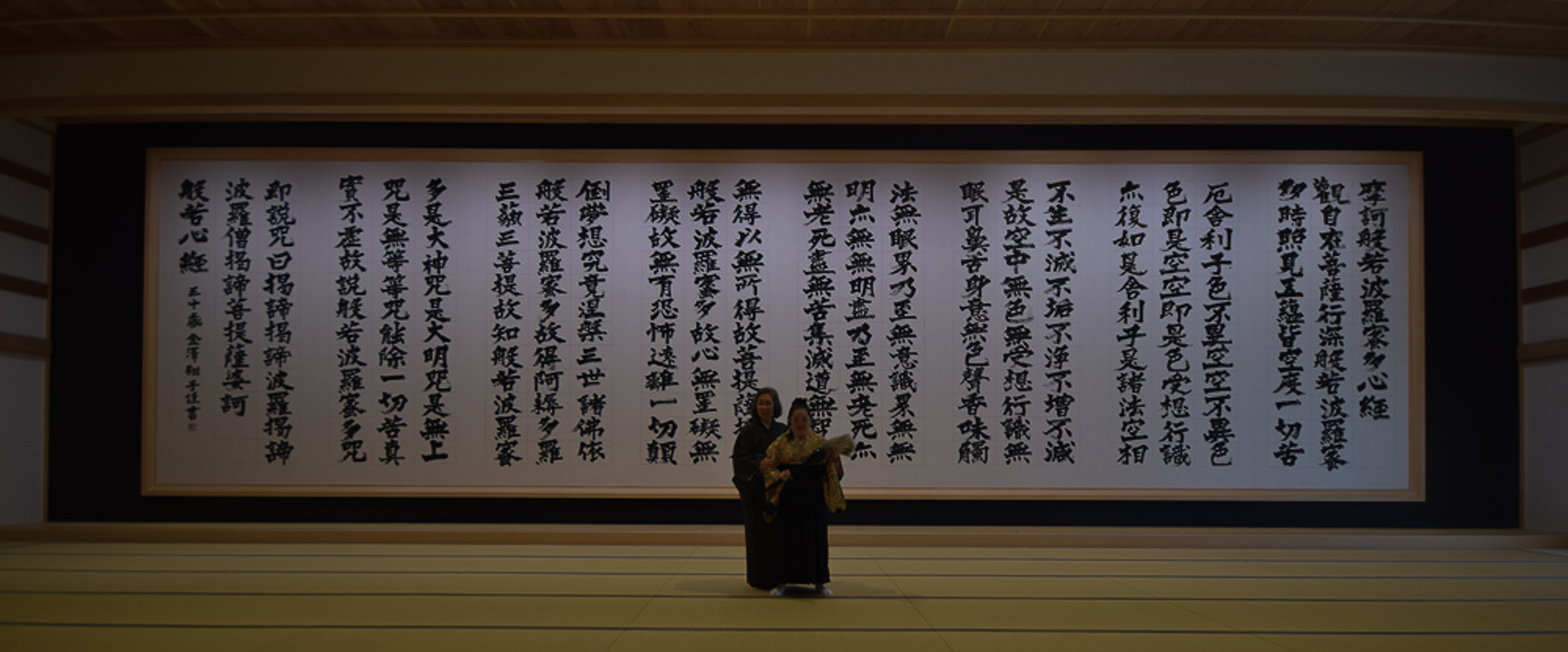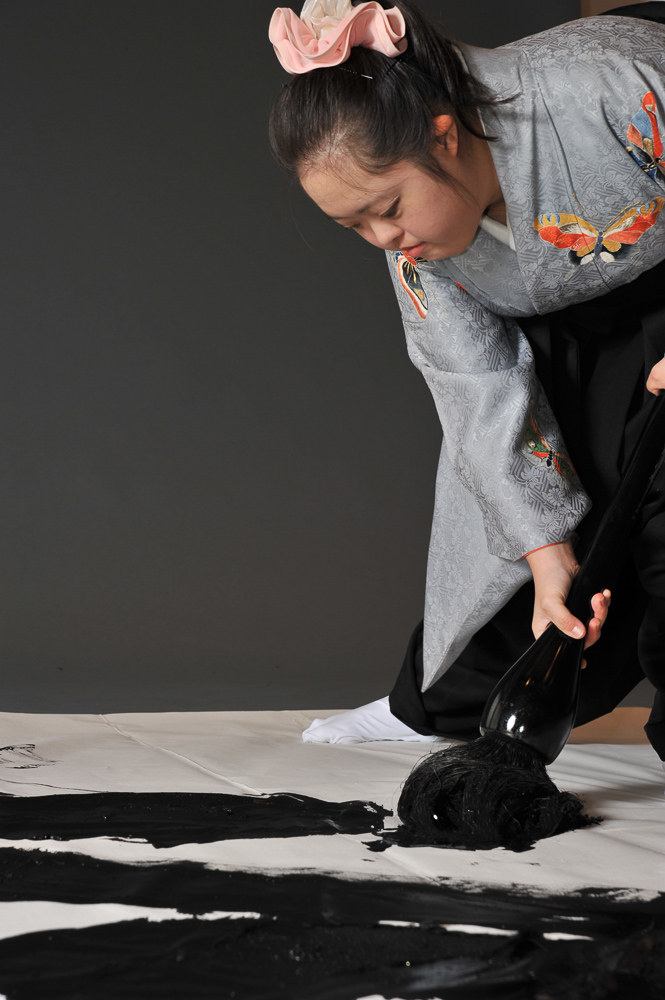 The World's largest Buddhist Sutra or Hannya Shingyo is a work of Japanese 'Shodo' or calligraphy, which is a traditional art form dating back over 1,400 years. Still popular today, shodo is practised all over Japan. This work of shodo was created by internationally renown calligrapher, Shoko Kanazawa.
Shoko Kanazawa's connection to Ryo-un-Ji dates back to when she first visited the temple with her master, who intended to offer a small item of his own calligraphy to Ryo-un-Ji.
Shoko was so overwhelmed by Ryo-un-Ji that she decided to create her own Hannya Shingyo to donate to the temple. In doing so Shoko created the world's largest Japanese Buddhist sutra and at At 16 metres in length and 4 metres in height, the Hannya Shingyo is so large that it was necessary for Ryo-un-Ji Temple to purpose build an annex to house the work. The Hannya Shingyo can be viewed, along with other works of art in the new Nehan-do, annex building.
In addition to the Hannya Shingyo, other works presented by Shoko Kanazwa are displayed at the entrance, in the alcove (tokonoma) of the Japnese room and on the sliding screens, of the Nehan-do.
About Shoko Kanazawa
Shoko was born in Tokyo in 1985 and she began studying calligraphy with her mother from the age of five. Despite being born with the genetic disorder commonly known as Down Syndrome, Shoko has, in less than 30 years, become one of Japan's most respected calligraphers, thanks to her innate talent, hard work, dedication and the support of those around her. As of 2017, over one million people in Japan have attended her exhibitions and events featuring her work.
Ryo-un-Ji is honoured to be associated with Shoko as her personality personifies the spirit of Buddhism perfectly. The monks at Ryo-un-Ji, and elsewhere, practise hard and live dedicated lives in order to cultivate an 'empty' spirit, essentially Buddhist in nature. However, this sense of 'empty' spirit is innate in Shoko Kanazwa.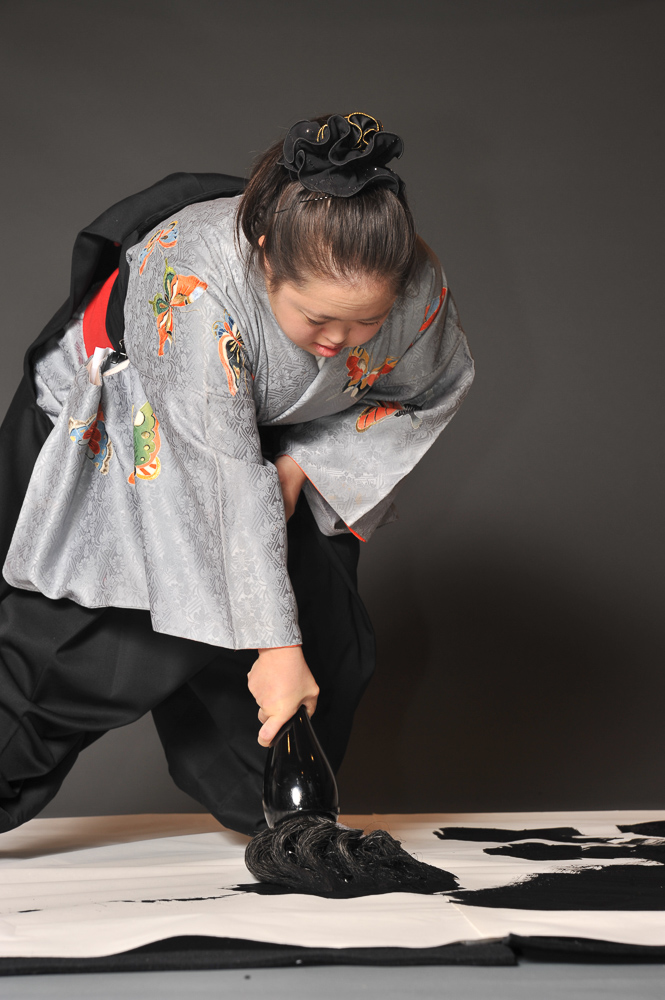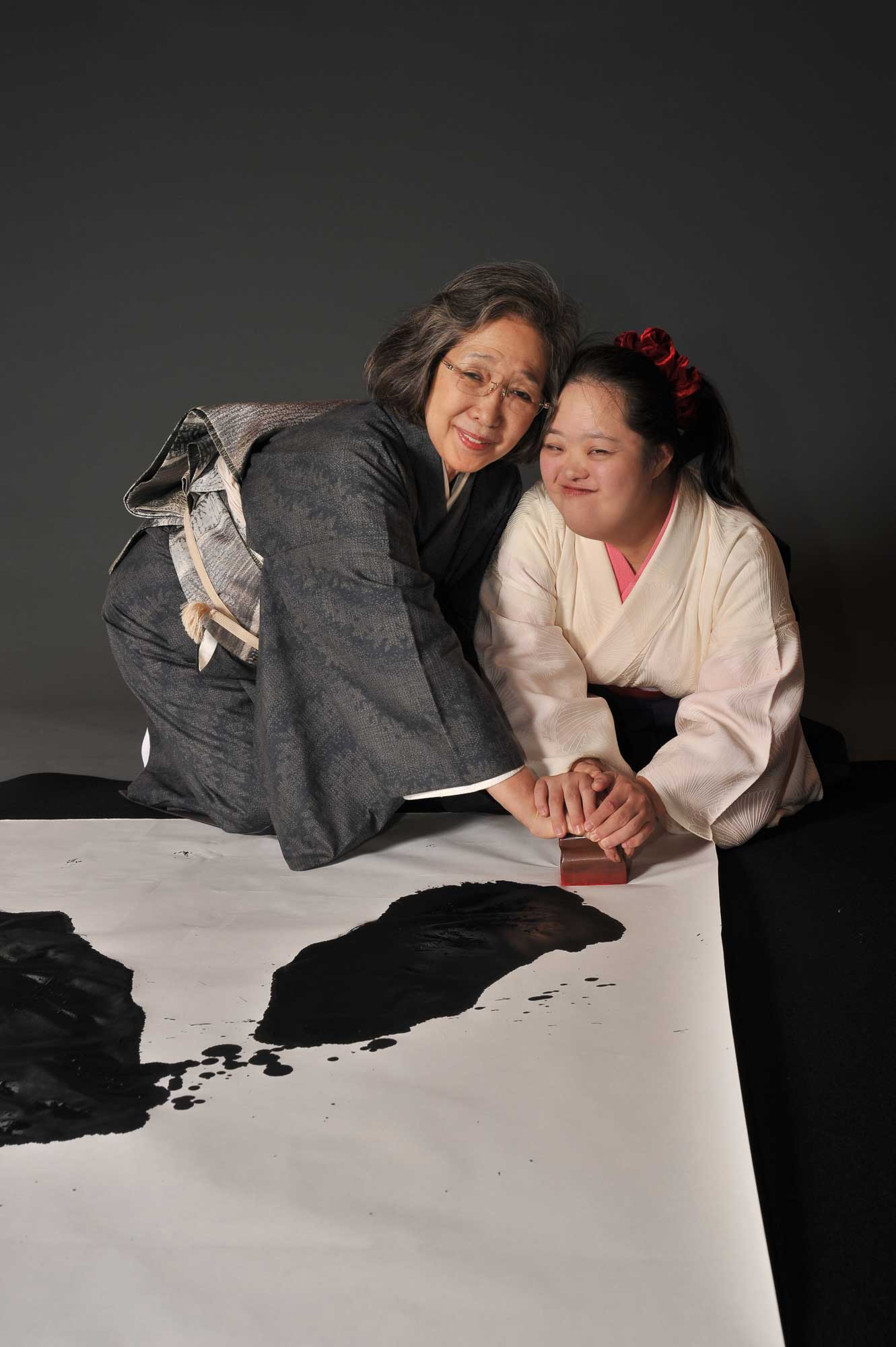 Shoko lives without prejudice, fastidiousness and with a pure and honest heart that is free of attachment. She has overcome many obstacles to achieve the mastery of this ancient art form and in doing so gives us cause to question the very concept of 'disability' by giving us the very valuable lesson that; there are a great many people in this world with ability beyond our imaginings but, if we let our prejudice dictate, many of these people will never get the opportunity to show us their profound talents.
Shoko's purity of heart and spirit, both qualities reflected in the teachings of the Buddha, are evident in this work. We hope that by viewing the Hannya Shingyo and reflecting on its contents people will be encouraged to embrace this same purity of heart and spirit; encouraging them to live wonderful lives, free of prejudice and pre-conception.
Please take time to reflect on and examine your own spirit in the presence of this inspiring work of art.
Shoko Kanazawa's key achievements
2005

Shoko holds first solo exhibition at the Ginza Short Gallery, Tokyo. Also, begins annual solo exhibitions at Kencho-Ji Temple, Kamakura and Kennin-Ji Temple, Kyoto. The same year the Shoko Kanazawa Museum was opened in Fukushima.

2012

Shoko draws 'Taira no Kiyomori' for NHK (Japan National Television) drama series. Shoko Kanazawa Museum was opened Ginza, Tokyo.

2013

Shoko performs calligraphy at the opening ceremony of the National Athletic Meeting. She also reproduces, in calligraphy, a poem written by the Emperor of Japan.

2015

Shoko is invited to speak at the United Nations. She also holds solo exhibitions in New York and The Czech Republic.

2015−present day

Sinary Shoko Kanazwa Museum opened in Kyoto. Solo exhibitions held at Museum of Art, Ehime and Fukushima Prefectural Museum of Art. Further solo exhibitions held at Todai-Ji, Chuson-Ji, Kumano Taisha, Itsukushima Jinja, Dazaifu Tenmangu, Enryaku-Ji, Ise Jingu and Yakushi-Ji Temples and Shrines.
Shoko is dedicated to producing one Hannya Shingyo every ten years.